Super excited!  Tomorrow… Saturday June 18th at One Shot Coffee, owner (and one of my best friends <3 )  Melissa Baruno is kicking off " F Stop Saturday"!!  It is a FLEA MARKET of LOCAL ARTISTS and RAD goods!
11am – 5pm  at ONE SHOT COFFEE 217 West George St in Northern Liberties Philadelphia PA.
I will be there selling LIMITED EDITION NUMBERED AND SIGNED 12×16 prints of  the first of 12 "CAT CALLS" …. "DAMN GIRL, YOU THICK".
My friend Bruce Reinfeld donated ALL materials and supplies needed to produce these prints.  ALL proceeds will go to project GASTRIC!!
Remaining Prints will be posted online for sale Sunday June 19th !!
Hope to see everyone at One Shot Coffee's "F STOP SATURDAY"! xo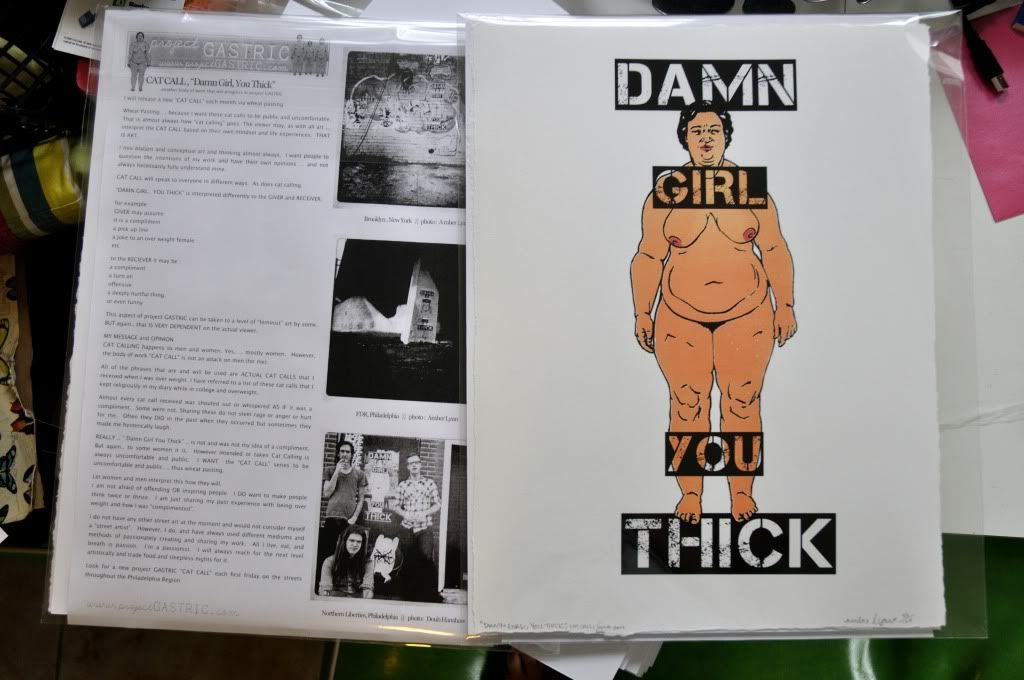 Limited Edition 12×16 signed and numbered "DAMN GIRL, YOU THICK" prints.
Available tomorrow June 18th at ONE SHOT COFFEE.  Remaining prints available online Sunday June 19th.
$35 per .  ALL PROCEEDS go to art supplies and TRAVEL costs (of patient) for project GASTRIC.